Below is a bunch of products, books, and other things I have bought and LOVED! From beauty, to home decor, self-care and self-development… I am constantly trying new products and want you to benefit from them in the same way I have!
Girl, Wash Your Face by Rachel Hollis
This book is by far my favorite self development, and overall motivational book I have ever read/listened to! If you are a woman, regardless of who you are, where you live, what you believe, etc. This book has something for you!
You are a badass by Jen Sincero
This was the first self development book I ever read and let me tell you, it changed MY LIFE! I highly recommend this to anyone who doubts their worth, feels stuck, or needs some inspiration to step into their higher power! Because GIRL, YOU ARE A BADASS!
You Are A Badass At Making Money by Jen Sincero
This books is perfect for anyone struggling financially! It will help you learn how to rewrite your relationship with money, get comfortable making money, and teach you how to attract more money into your life! This book helped me, and my business a lot!
4 Mid-Century Modern Dining Chairs
Super comfy, affordable and stylish for any modern home! I used 3 of them for my table (pictured to the right) and 1 for my desk! Easy to put together as well!
Mid-Century Modern Kitchen Dining Table
This is definitely small, perfect for an apartment or small dining space. This table matches the chairs pictured, and is also easy to self-assemble!
Hexagon floating shelves (set of 3)
I purchased two of these, so I have 6! They are super easy to put up, and super cute in my living room above my couch! I got the "provincial" finish on them.
Floating Wall Shelves (set of 2)
I got these to put either side of my bed, however they would look super cute anywhere in your house or apartment! Floating shelves are huge right now, no matter the style of your home!
Modern Bar Stool White Faux Leather/Walnut
Super comfy, and really affordable for how high-end these look! They match really nicely with the kitchen chairs! I purchased 2 for my kitchen!
Geomeric area rug
This rug was the perfect addition to my bedroom. It is super soft, and affordable for how big it is!
FOURSTEED SHERPA FLEECE PULLOVER
This thing is SO soft, so comfy, and SO affordable! My go-to fall/winter pull over. I have it in a medium and it fits bigger, but in a very comfy/cute way!
Relaxed Fit Lounge Hoodie
This cropped hoodie is my FAVORITE cropped hoodie ever. It isn't too cropped (keeps you covered) and it is SO soft! They also have it in a light pink, a mint green and grey! I have a medium.
Power Mesh Leggings
These are the best, most affordable leggings I have ever come across. Get 2 for the price of what you'd pay for most brands, without sacrificing quality! These are only $44! I wear a medium!
Escape Vest
If you see me at the gym, you'll see me in this tank top in every color. It's honestly embarrassing because I wear it so much! It is my favorite workout tank top I have ever owned!
Seamless Sports Bra
This is my favorite sports bra! I have it in EVERY color! Super supportive, and comfortable for daily wear, or gym wear. I have a small (I am about averagely gifted in the chest area, to give you an idea!)
Relaxed Lounge Joggers
For comfy, chilling around the house… these are my GO-TO pants! These joggers are SO soft, and so incredibly comfy! I have them in a small and they fit perfectly!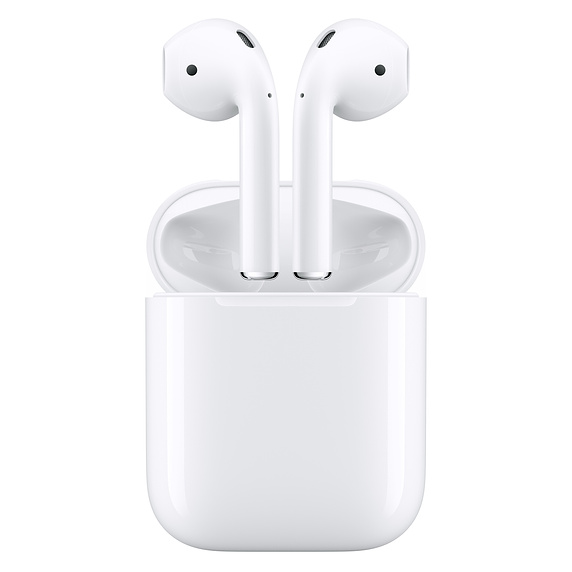 Honestly there isn't much to say except that I LOVE MY AIR PODS! Save $20 here, instead of going into the apple store!
Water-Repellent Laptop Case
I love this laptop case! And it is only $13 for the laptop case, and a charger case! Highly suggest!
Nikon D5600 + Accessory Kit
This is the camera I use for Vlogging, taking instagram pictures, and just capturing life whether it be through photos or video! The screen flips around so it is great for vlogging!
Marble iPhone Case (All Colors/Sizes)
I have this case in like 4 colors! I love the look of it and it protects the phone pretty well!!